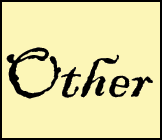 Other products include forgings and castings.
Forgings are made by pressing or otherwise processing ingots/billets at high temperatures. Casting processes includes molding and hardening (to provide strength and toughness to the product).
Sand molds are usually employed to make castings and the products include regular, shell-mold, precision and centrifugal castings.
To distinguish these products from other types of stainless steel, the symbol SCS is used instead of SUS.